The Berlin-based partner for development and technology promotion, Berlin Partner organized the Berlin Demoday on 13th February 2017 together with B!, the foundation network of berlin universities. It showcased the latest start-ups from the universities and colleges of Berlin. The goal is to present the start-ups to a broad public of the economy and thus to offer them a stage. Through this exchange, start-ups can win customers and partners, while company representatives can already get to know the innovations of tomorrow today. Not infrequently, innovation partnerships are a result of this format. For all those who could not be personally present, a list of all start-ups with a link to their websites can be found at the end of the article. In case of a contact request (Ambi-Vation), we would be happy to introduce you personally.

Course of the event
Welcoming by Prof. Dr. Andreas Zaby (President of the Berlin School of Economics and Law) and Christian Rickerts (Secretary of State in the Senate Administration for Economics, Energy and Business)

Keynote "Narrow Band IoT" by Dr. Michael Lemke (Huawei Senior Technology Expert)

Powertalk "Cooperation between start-ups and companies" with Dr. Stefan Franzke (CEO, Berlin Partner for Business and Technology), Steffen Krach (Secretary of State for Science and Research)

Example of a successful company cooperation: Regina Gnirß (Head of R & D of Berliner Wasserbetriebe) & Oliver Thronicker (CEO, Blue Biolabs GmbH), Moderator: Nicolas Zimmer

Exhibition of 27 start-ups

Speed dating in three clusters of IT/mobile applications and software/hardware/industrial and production-related services, and life sciences/health care

Workshop with Prof. Dr. Sven Ripsas (Berlin School of Economics and Law) on "Transformation meets us all – how should start-ups and established companies (re-)act?"

Workshop with Nikolai Ladanyi (ScaleUP) on "From start-up to scale-up – how do I manage to become a successful scale-up after the foundation?"
Speed-dating (co-organized by Ambi-Vation)
Within the speed dating, the participating start-ups had the opportunity to talk directly to the company representatives and connect in short 3-minute conversations. 25 start-ups in three thematic areas have seized this opportunity and have gathered the first creative ideas for co-operation – that's power networking. After the work has been done, both sides have reported a good exchange at the buffet and exchanged contact details to discuss the potential of a cooperation. At Ambi-Vation, we are curious about the kind of collaboration that results from today's get together.
Active participation of company representatives

The participants were made up of curious representatives of large companies, medium-sized companies and municipal companies. For example, representatives of the Berlin water companies, Deutsche Bahn, Berliner Volksbank, Philip Morris Manufacturing, Siemens, UseTree, Viessmann, Volkswagen and Berliner Sparkasse were present.
Start-ups with link to their website

Aaron.ai GmbH

Aaron.ai GmbH. Crowdsupport for computer queries and problems

AFFS Affective Signals GmbH

AFFS Affective Signals GmbH. Computer-aided methods that recognize, analyze and interpret non-verbal, social signals from image and sound data

akvola technologies gmbh

Akvola technologies GmbH. Sustainable water treatment

ALLVR GmbH

AllVR GmbH. Cloud-based business platform for visualization and communication with virtual reality spectacles for the industrial sector

Anacode GmbH

Anacode GmbH. Software for market research in emerging markets

Blue Biolabs GmbH

Blue Biolabs GmbH. Molecular biological analysis of wells

Cellbricks GmbH

Cellbricks GmbH. Development and distribution of 3D bioprints for the printing of mini-organs and living tissue

CocktailIce

CocktailIce. Conversion of highly concentrated alcohol into ice crystals using organic ingredients

Deckard A.I. GmbH

Deckard.A.I. Artificial Intelligence-based collaboration platform for software developers

FDX Fluid Dynamix GmbH
FDX Fluid Dynamix GmbH.

Development and operation of Oscijet nozzles to produce a moving beam without moving parts for industrial applications

GOLARES GmbH

Golares GmbH. Coatings and microstructuring with plasma technology

HygNova Medical

HygNova Medical. Technology-based reminding, monitoring and live reporting system, which on the basis of the demands of the WHO permanently increases the rate of hand disinfection in hospitals and reduces the costs by reducing the infection rate

Imanox GmbH

Imanox. The fully automated IMANOX FX.one photosystem

Inspirient GmbH

Inspirient GmbH. Compilation of fully comprehensible and decision-relevant analyzes from business data sets using artificial intelligence (CI)

Nano-Join GmbH

Nano-Join GmbH. Pressureless nanoscale pastes for assembly and connection technology in power electronics

nuu Text & Data Analytics GmbH

Nuu Text & Data Analytics GmbH. Because good decisions begin with questions: The cognitively inspired nuu platform learns relationships between unstructured and structured data. It visualizes connections on the semantic level and supports decision-making processes.

PerfAccT

PerfAccT. Acceleration of computer simulations developed in MATLAB by means of fully automatic parallelization

Philosoffee GmbH

Philosoffee GmbH. Coffee Trend Koldbrew with significantly less acid and bitter, a natural sweetness and three times more caffeine than Red Bull

poqit.berlin
Poqit.berlin. Wallet, which powers smartphones by simply putting on

Sample of Science GmbH

Sample of Science GmbH. Portal for scientists for efficient information exchange and publishing

Sentientic GmbH
Sentientic GmbH.

Integration of Artificial Intelligence in Digital Marketing Analytics for E-Commerce

shoutr labs UG
Shoutr labs. System for digital content distribution, which can deliver large amounts of data such as HD video, multimedia or augmented reality content context-dependent to mobile devices in seconds

shyftplan GmbH

Shyftplan GmbH. Online service planning with payroll

simpleDS GmbH
SimpleDS GmbH. Ultra-Low-Cost Digital Signage Solution in a subscription model

splone UG (haftungsbeschränkt)

Splone Software for monitoring and analyzing weak points of industrial and IoT networks

Traxas Media UG (haftungsbeschränkt)

Traxas Media. Interactive, digital POS solutions. In addition to increased attention and customer ad-vance, customers are also shown to increase their expenses in retail.

VEIT

VEIT. Furniture design system with the patented Easy-Change construction

viomedo UG (haftungsbeschränkt)

Viomedo. Internet platform for mediating patient-friendly clinical trials for patients
Links
This article is also available in German.
Testimonial about the Speed-dating

"The Speed Dating was a successful format for bringing together company representatives and innovative Berlin university start-ups to create a collaboration between the right actors. As a partner, Ambi-Vation has implemented the speed dating very professionally and linked both sides personally." – Dr. Philip Steden,
Business Unit Manager at Berlin Partner.
About Ambi-Vation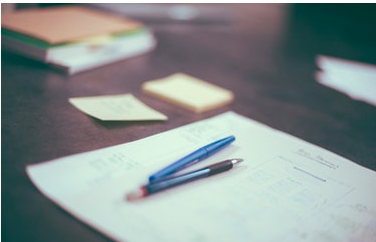 Ambi-Vation combines innovative companies and start-ups for innovation partnerships. As an innovation consultancy and matchmaker, Ambi-Vation is pushing the cooperation between established companies and start-ups as part of a general exchange as well as within the scope of concrete customer, supplier and research partnerships. Specifically, Ambi-Vation supports companies in the identification of needs, start-up identification, start-up evaluation and initiation of the cooperation. For this purpose, formats such as the research of relevant start-ups, start-up monitoring, strategic cooperation consulting or event formats such as start-up tours are used. The monthly newsletter also informs curious company representatives about current cooperation examples and events on these cooperations.